INJECTION MOLDING SERVICES
Discover a world of possibilities with our customized injection molding services at Houston Plastic Products. Replace generic solutions with our expertise in material selection and mold design for a tailored experience like no other.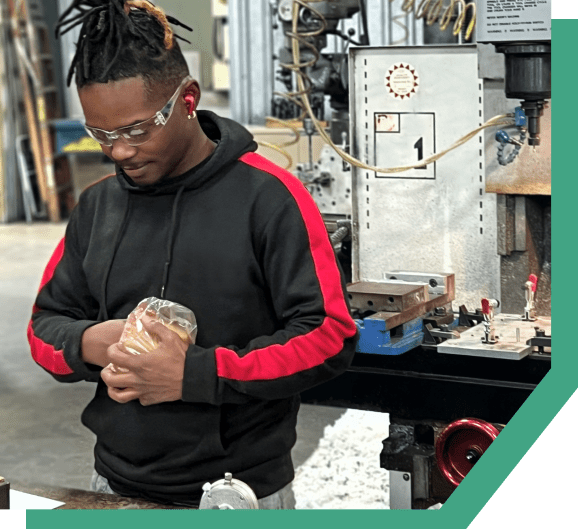 VERSATILE, CUSTOMIZABLE INJECTION MOLDING SOLUTIONS FOR ANY INDUSTRY​
Meet your deadline, bottom line, and sustainability goals with Houston Plastic Products' comprehensive injection molding solutions plastic injection molding.
Precision in Every Mold, Injection Molding Expertise
Industry-leading technology, capability, and expertise
30-500+ tonnage capacity

3-92oz. shot capacity
Fully-automated runs
New robotics and conveyors maximize quality and efficiency
Vertical shuffle table machines for hand-load insert molding
Efficient production and schedule monitoring with computerized systems
Ability to specify highly engineered performance characteristics
FDA, UV, and UL quality resins and treated plastics
On-site experts to make adjustments and ensure quality in real-time production
High temperature and exotic material capabilities, including various fillers
Regularly updated state-of-the-art production equipment
Highly skilled and experienced production and project management teams
Complex specifications and tight deadlines demand quality and consistency.
HOUSTON PLASTIC PRODUCTS DELIVERS, EVERY TIME.​
Trust Houston Plastic Products for your complex injection molding needs. Our Design for Manufacturability (DFM) expertise, rigorous safety standards, and exceptional quality control protocols allow us to consistently deliver excellence.
Partner with Houston Plastic Products for efficient custom solutions that enable you to achieve your sustainability goals without sacrificing quality.
"Our long relationship with Houston Plastic Products is built on trust. Two generations of family leadership have shown us that their word is all we need. We look forward to growing with them in the future."
VP of a Medical Device Company
Frequently Asked Questions
MAXIMUM PERFORMANCE, MINIMUM RISK.