Advanced EDM for Precision Tooling
At Houston Plastic Products, we elevate precision tooling with our state-of-the-art Makino EDAF3 for Sinker EDM and Makino U3 for Wire EDM.
These advancements revolutionize tooling and underscore our commitment to plastic innovation, sustainability, and quality.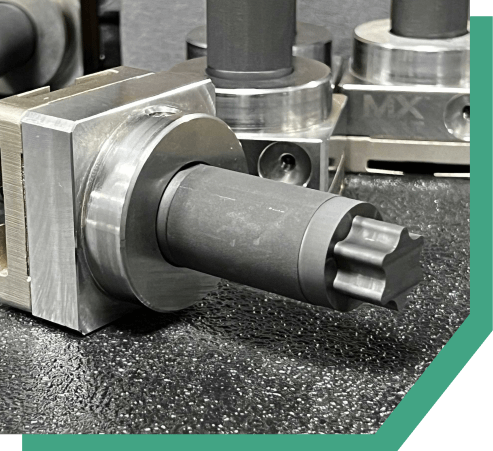 precision shaping for the toughest materials
Say goodbye to rapid tool wear from traditional subtractive machining. With electric discharge machining (EDM), we deliver precision cuts without direct contact, offering the following advantages:
Achieving Precision, Durability, and Flawless Finishes.
Unmatched expertise for precision in plastic products
Sinker EDM offers precision cutting of conductive materials using controlled electric discharges, likened to a sculptor using micro-explosions instead of a chisel. This process utilizes tool and workpiece electrodes that generate intense heat, selectively vaporizing targeted material sections. The outcome is an exceptionally precise and surgical cut.
Wire EDM uses a charged electrode wire submerged in dielectric fluid to meticulously shape conductive materials without physical contact, ensuring no distortion during cutting. Its advanced control instruments enable intricate three-dimensional designs, making it ideal for crafting tight-tolerance parts, punch dies, and complex patterns. This technique is favored for thick plates, extrusion dies, and other precision tasks.
Complex specifications and tight deadlines demand quality and consistency.
HOUSTON PLASTIC PRODUCTS DELIVERS, EVERYTIME.
Frequently Asked Questions
Where Precision Meets Power