Your Reliable Plastic Injection Molding Company
50+ Years of Excellence: Evolving from a humble tool shop in 1955 to Houston's premier plastic injection molding company
Our team is committed to reliability and honesty in business practices and company culture.
We use engineering-grade materials and our UL-listed parts meet or exceed industry quality standards.
Our tailored solutions, in-house tooling, and DFM services mean that you get what you need at the price point you expect.
At Houston Plastic Products, we enjoy a long history of delivering the highest-quality components and services to customers worldwide.
First started in the late 1940s as the Fred Allen Company, we operated as a tool shop until the plastics boom of the early 1950s.
In 1955 we began offering injection molding services under the name Houston Plastic Products (HPP). We soon grew into a full-service plastics manufacturing company located in the heart of Houston, Texas.
Like many plastic injection molding companies, advancements in technology have taken us to new heights. Although we've grown, our commitment to our customers remains as true as ever. 
We know we are only as good as the last project we delivered. Our customers' brands are measured by every piece we produce. We are driven by complete customer satisfaction, advanced quality assurance, safety, and sustainability.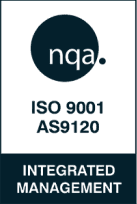 As an ISO-certified company, we only use engineering-grade resins and top-quality materials. We manufacture UL-listed parts that meet or exceed industry quality standards. All parts adhere strictly to our customers' engineering specifications.
Our rigorous quality assurance and quality control protocols ensure that our customers can rely on us for products that perform as intended. To further ensure the most stringent tolerances available, we use Keyence Image Dimension Measurement Systems.
Start molding your vision today
Feel confident in your thermoplastic molding solutions by finding reliability through consistent communication, quality products, and accurate forecasting.
Let us know how we can help you with existing or future projects, and one of our support representatives will contact you shortly.